Bedreiginsniveau
:

9
Type:
Kwaadaardige Anti-Spyware
Vaak infectie symptomen:
Installeert zichzelf zonder toestemming
Verbind naar het Internet zonder toestemming
Trage internetverbinding
Systeemcrashes
Irritante pop-ups
Trage Computer
Andere mutaties bekend als:
Besmettingsvideo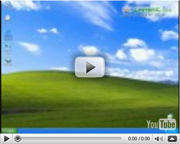 HDD Fix
Rogue defragmenters have risen to a position of prominence in recent times, as more and more developers of rogueware are targeting this type of application in response to users' cynicism with security tools. This gave rise to HDD Fix, a scandalous clone of Quick Defrag, Easy Scan, Full Scan and HDD Low. HDD Fix is a fake defragmenter, and owns none of its purported abilities to identify and fix system errors, or to optimize a system. Do not fall victim to this rogue, get rid of HDD Fix without delay.
HDD Fix makes use of established forms of distribution and infection, the most noticeable and preferred method being bundled malware and Trojan infected software from third parties. Browser hijacking web domains which trick users into visiting their sites also play a dominant role in HDD Fix's online marketing campaign, and acts as a convenient vehicle for HDD Fix to forcefully enter the intended victim's PC by exploiting browser and system vulnerabilities.
Once HDD Fix roots its infection in the system, it will disrupt the workings of your system in various annoying ways. HDD Fix will blame this erratic system behavior on various bogusly reported infections which do not even exist. It will go about doing this by making use of numerous fake security notifications which should never enjoy any attention, as it's quite obvious that it is without merit. Some of the more notorious alerts read as follows:
"Critical Error!
Windows was unable to save all the data for the file [random name]. The data has been lost. This error may be caused by a failure of your computer hardware."
"Windows detected a hard drive problem.
A hard drive error occurred while starting the application."
"Critical Error
RAM memory usage is critically high. RAM memory failure."
"Critical Error
Windows can't find hard disk space. Hard drive error"
Obviously none of these fake alerts can be trusted, and users are urged not even to pay any attention to these bogus notifications. The only way to stop these incessant popups from appearing will be to obliterate HDD Fix from the system. HDD Fix's threat level is classed as critical by major online security companies, and for a good reason. HDD Fix will render the PC utterly useless and inoperable, and will leave the system crippled.
Users who did not delete HDD Fix in time complained over various distressing symptoms. Many were unable to launch any executables on their systems, or download genuine security tools to their system. This is simply because the criminals behind this rogue want to prevent PC owners from downloading or running a program which can detect and eliminate HDD Fix from the system.
Others reported on dramatic poor system performance and a great increase in erratic system behavior. Do not be fooled by this rogue – it will cause irreparable damage to your system. Preempt HDD Fix by employing the removal power of a genuine security tool which will not only eradicate HDD Fix from the system, but also offer continued protection against future similar attacks.

Hoe te verwijderen HDD Fix
Met infectie geassocieerde bestanden (HDD Fix):
gsyzq.exe
%UserProfile%\Start Menu\Programs\HDD Fix
sst3.sys
M3ozoQe7WNlR5.exe
pjxNFKyOlXuOQcc.dll
XCiJPtLinj.exe
1363E8.tmp
Uninstall HDD Fix.lnk
HDD Fix.lnk
XCiJPtLinj.exe
uleQbwvOIFTarei.exe
sst3.sys
sijuIgYsGonTsH1L.exe
sA60Bt6jY3Rq.exe
pjxNFKyOlXuOQcc.dll
M3ozoQe7WNlR5.exe
gsyzq.exe
1363E8.tmp
1362.tmp
%Documents and Settings%\[User_Name]\Start Menu\Programs\HDD Fix\Uninstall HDD Fix.lnk
%Documents and Settings%\[User_Name]\Start Menu\Programs\HDD Fix\HDD Fix.lnk
%Documents and Settings%\[User_Name]\Start Menu\Programs\HDD Fix
%Documents and Settings%\[User_Name]\Desktop\HDD Fix.lnk
%Temp%\dfrgr
%Temp%\dfrg
%Temp%\[random].dll
%Temp%\[random].exe
%Temp%\[random]
HDD Fix.lnk
sA60Bt6jY3Rq.exe
Uninstall HDD Fix.lnk
sijuIgYsGonTsH1L.exe
1362.tmp
uleQbwvOIFTarei.exe
Dynamische Verzamelingen met Links voor het verwijderen (HDD Fix):
pjxNFKyOlXuOQcc.dll
%Temp%\[random].dll
pjxNFKyOlXuOQcc.dll
Af te sluiten processen (HDD Fix):
uleQbwvOIFTarei.exe
M3ozoQe7WNlR5.exe
sijuIgYsGonTsH1L.exe
XCiJPtLinj.exe
uleQbwvOIFTarei.exe
sijuIgYsGonTsH1L.exe
sA60Bt6jY3Rq.exe
M3ozoQe7WNlR5.exe
gsyzq.exe
%Temp%\[random].exe
XCiJPtLinj.exe
sA60Bt6jY3Rq.exe
gsyzq.exe
Verwijder waarden uit het register (HDD Fix):
HKEY_CURRENT_USER\Software\Microsoft\Windows\CurrentVersion\Run "[random].exe"
HKEY_CURRENT_USER\Software\Microsoft\Windows\CurrentVersion\Run "[random].exe"