Bedreiginsniveau
:

7
Type:
Adware
Vaak infectie symptomen:
Verbind naar het Internet zonder toestemming
Laat commerciële advertenties zien
Trage internetverbinding
Irritante pop-ups
Besmettingsvideo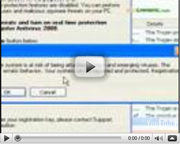 Adware.Plus-HD
Adware.Plus-HD gedraagt zich als een nuttige add-on, die schijnbaar uw online ervaring verbetert, door YouTube video's weer te geven het formaat met de hoogst beschikbare kwaliteit. Wij adviseren echter om Adware.Plus-HD van uw computer te verwijderen, omdat het wordt aangemerkt als adware die inbreuk kan maken op uw privacy en die tevens doorlopend allerlei advertenties weergeeft. Deze adware werkt met alle populaire browsers, zoals Internet Explorer, Mozilla Firefox en Google Chrome. Omdat hij niet echt nuttig is en zeker niet zo veilig als hij beweert, kunnen wij u helpen om Adware.Plus-HD van uw computer te verwijderen.
Adware.Plus-HD wordt uitgebracht door Kimahri Software inc. en het is meestal gebundeld met SweetPacks Toolbar, dat uw homepagina en zoekmachine wijzigt naar die van hemzelf. Plus-HD adware komt meestal op uw computer terecht wanneer u onbetrouwbare gratis software installeert en niet de geavanceerde opties voor de installatie selecteert, waar u de onnodige componenten kunt uitsluiten. Nadat hij uw computer is binnengedrongen, zult u irritante advertenties zien verschijnen wanneer u bepaalde websites bezoekt. Het kan ook zijn dat u hiernaar toe wordt omgeleid. Deze advertenties kunnen zaken bevatten zoals advertenties voor prijsvergelijkingen, coupons, pop-ups en pop-unders, maar ook banners en advertenties in of tussen de teksten. Al deze irritante advertenties verstoren zeker uw surfactiviteiten, en daarom dient u Adware.Plus-HD zo spoedig mogelijk te verwijderen.
Als u Adware.Plus-HD op uw computer laat staan, loopt u het risico dat u naar gecorrumpeerde websites wordt geleid, omdat Plus-HD niet verantwoordelijk is voor websites, producten, diensten of aanbiedingen van derden die in de advertenties worden aangeboden. Dit betekent dat altijd de mogelijkheid bestaat dat u wordt omgeleid naar websites met onbekende content. Als u uw computer veilig wilt houden, dient u Adware.plus-HD zo snel u maar kunt te verwijderen. Er is bovendien nog een andere reden waarom u dit ongewenste programma niet moet vertrouwen. Het is bekend dat het toegang kan krijgen tot al uw gegevens op alle websites die u bezoekt, inclusief tabbladen en surfactiviteiten. Deze informatie kan worden verzameld om te worden gebruikt voor commerciële en andere oneerlijke doeleinden.
Als u Adware.Plus-HD niet verwijdert, zult u spoedig opmerken dat uw browser trager werkt en dat het langer duurt om een website te openen. Daarnaast kunt u worden omgeleid naar website waarvan de content onbekend is. Als u er al van bent overtuigd dat u Adware.Plus-HD van uw computer wilt verwijderen, dan bevelen wij aan om hem handmatig te verwijderen en daarna uw systeem te scannen met een betrouwbaar anti-malwarehulpmiddel, omdat de aanwijzingen voor het handmatig verwijderen niet altijd voldoende zijn om echt alle elementen van adware te verwijderen. Het anti-malwarehulpmiddel SpyHunter verwijdert Adware.Plus-HD absoluut zeker en beschermt uw computer tegen toekomstige bedreigingen.
Het de-installeren van Adware.Plus-HD
Windows 8
Beweeg de muis over de linker onder hoek van het scherm totdat er een mini Metro UI of een geminimaliseerde versie van het bureaublad opkomt.
Rechtsklik en selecteer Configuratiescherm.
Klik op De-installeer een programma.
Selecteer Adware.Plus-HD en klik op De-installeren.
Windows XP
Open het Startmenu.
Selecteer Configuratiescherm.
Kies Programma's toevoegen of verwijderen.
Selecteer Adware.Plus-HD en druk de knop Verwijderen.
Windows Vista/7
Open het Startmenu.
Klik op Configuratiescherm en selecteer dan De-installeer een programma dat u kunt vinden onder Programma's of Programma's en Eigenschappen.
Rechtsklik op Adware.Plus-HD en selecteer De-installeren.
Het verwijderen van Adware.Plus-HD van uw browsers
Mozilla Firefox
Start de browser.
Druk gelijktijdig de toetsen Ctrl, Shift en Ain.
Klik in Add-ons Beheer op Extensies en verwijder Adware.Plus-HD.

Hoe te verwijderen Adware.Plus-HD
Met infectie geassocieerde bestanden (Adware.Plus-HD):
Plus-HD-9.6-codedownloader.exe
bd69fe80-f1b1-4f8f-b1a7-9e87900f7877-4.exe
Plus-HD-2.3-firefoxinstaller.exe
Plus-HD-2.6-firefoxinstaller.exe
Plus-HD-1.3-bho64.dll
Plus-HD-2.3-enabler.exe
Plus-HD-2.3-codedownloader.exe
Plus-HD-2.3-updater.exe
Plus-HD-2.5-chromeinstaller.exe
Plus-HD-1.3-chromeinstaller.exe
Plus-HD-2.6-updater.exe
Plus-HD-2.5-enabler.exe
Plus-HD-2.5-updater.exe
Plus-HD-2.5-firefoxinstaller.exe
Plus-HD-2.5-codedownloader.exe
Plus-HD-3.8-firefoxinstaller.exe
Plus-HD-2.4-enabler.exe
plus-hd-2.6-codedownloader.exe
Plus-HD-2.6-chromeinstaller.exe
Plus-HD-1.6-bho.dll
Plus-HD-1.3-updater.exe
Plus-HD-1.3-enabler.exe
Plus-HD-1.3-codedownloader.exe
Plus-HD-2.2-bho64.dll
Plus-HD-2.6-bho.dll
Plus-HD-3.5-bho.dll
Plus-HD-3.8-codedownloader.exe
Plus-HD-3.8-updater.exe
Plus-HD-2.2-updater.exe
Plus-HD-2.2-enabler.exe
Plus-HD-2.2-codedownloader.exe
Plus-HD-2.2-chromeinstaller.exe
Plus-HD-2.2-firefoxinstaller.exe
Plus-HD-3.5-bho64.dll
Plus-HD-4.1-codedownloader.exe
Plus-HD-4.1-enabler.exe
Plus-HD-4.1-updater.exe
Plus-HD-4.1-bho.dll
Plus-HD-2.2-bho.dll
Plus-HD-2.3-chromeinstaller.exe
Plus-HD-4.5-enabler.exe
Plus-HD-4.5-updater.exe
Plus-HD-4.5-codedownloader.exe
Plus-HD-1.6-enabler.exe
Plus-HD-1.6-codedownloader.exe
Plus-HD-1.6-bho64.dll
Plus-HD-1.6-chromeinstaller.exe
Plus-HD-1.6-firefoxinstaller.exe
Plus-HD-1.6-updater.exe
Plus-HD-2.3-bho.dll
Plus-HD-1.5-bho.dll
Plus-HD-5.7-firefoxinstaller.exe
Plus-HD-4.1-chromeinstaller.exe
Plus-HD-1.3-codedownloader.exe
Plus-HD-5.7-chromeinstaller.exe
addplushd-updater.exe
96431e5d-5723-4d78-ae7b-7096d51b336b-3.exe
hdshop-codedownloader.exe
96431e5d-5723-4d78-ae7b-7096d51b336b-4.exe
Plus-HD-5.0-codedownloader.exe
Plus-HD-6.6-enabler.exe
Plus-HD-3.8-updater.exe
Plus-HD-7.7-validator.exe
Plus-HD-5.5-codedownloader.exe
plushd8.1-validator.exe
Plus-HD-5.0-chromeinstaller.exe
PlusHD-V1.9-nova.exe
PlusHD-V1.9-codedownloader.exe
a3bb1f37-ca48-4005-9c57-de3ec606553c-3.exe
plushd8.1-enabler.exe
Plus-HD-8.1-validator.exe
Plus-HD-5.5-firefoxinstaller.exe
Plus-HD-V1.4-nova.exe
Plus-HD-1.5-firefoxinstaller.exe
Plus-HD-5.5-enabler.exe
hdshop-updater.exe
Plus-HD-4.8-chromeinstaller.exe
Plus-HD-8.1-updater.exe
Plus-HD-5.5-chromeinstaller.exe
hdshop-firefoxinstaller.exe
Plus-HD-4.7-codedownloader.exe
hdshop-enabler.exe
964d7bdd-91f3-416c-b74a-1489f42d35d2-2.exe
Plus-HD-2.6-enabler.exe
bd69fe80-f1b1-4f8f-b1a7-9e87900f7877-3.exe
Plus-HD-4.8-updater.exe
1a865e51-8d7f-47ac-a7cc-49d250e98ec8-11.exe
Plus-HD-5.0-firefoxinstaller.exe
96431e5d-5723-4d78-ae7b-7096d51b336b-5.exe
Plus-HD-4.7-enabler.exe
Plus-HD-5.7-enabler.exe
Plus-HD-8.1-firefoxinstaller.exe
Plus-HD-1.3-chromeinstaller.exe
Plus-HD-4.8-enabler.exe
a3bb1f37-ca48-4005-9c57-de3ec606553c-2.exe
plushd8.1-codedownloader.exe
Plus-HD-5.0-updater.exe
Plus-HD-2.4-firefoxinstaller.exe
hdshop-bho.dll
Plus-HD-7.7-codedownloader.exe
addplushd-codedownloader.exe
Plus-HD-2.8-firefoxinstaller.exe
Plus-HD-1.7-firefoxinstaller.exe
addplushd-firefoxinstaller.exe
1a865e51-8d7f-47ac-a7cc-49d250e98ec8-4.exe
Plus-HD-3.8-enabler.exe
8650cb34-c607-44b4-be63-eb44968be205.exe
Plus-HD-2.5-enabler.exe
0184054f-56b1-4ca1-a9d6-9341e799a9c4.exe
Plus-HD-3.8-codedownloader.exe
hdshop-bho64.dll
bd69fe80-f1b1-4f8f-b1a7-9e87900f7877-2.exe
Plus-HD-4.8-codedownloader.exe
Plus-HD-8.1-enabler.exe
Plus-HD-4.5-bho64.dll
bd69fe80-f1b1-4f8f-b1a7-9e87900f7877-5.exe
Plus-HD-2.8-chromeinstaller.exe
Plus-HD-8.1-codedownloader.exe
plushd8.1-bho.dll
Plus-HD-2.2-updater.exe
Plus-HD-5.7-updater.exe
plushd8.1-firefoxinstaller.exe
Plus-HD-4.7-updater.exe
Plus-HD-4.8-firefoxinstaller.exe
Plus-HD-7.7-updater.exe
1a865e51-8d7f-47ac-a7cc-49d250e98ec8-2.exe
Plus-HD-7.7-firefoxinstaller.exe
Plus-HD-7.7-enabler.exe
Plus-HD-6.6-firefoxinstaller.exe
Plus-HD-1.8-firefoxinstaller.exe
Plus-HD-5.7-codedownloader.exe
ef17e5e6-61a7-4a80-b029-000fb39a674e-5.exe
Plus-HD-4.5-chromeinstaller.exe
addplushd-chromeinstaller.exe
plushd8.1-updater.exe
Plus-HD-4.8-bho64.dll
Plus-HD-1.3-firefoxinstaller.exe
hdshop-chromeinstaller.exe
a3bb1f37-ca48-4005-9c57-de3ec606553c-4.exe
Plus-HD-1.5-bho.dll
Plus-HD-5.5-updater.exe
Plus-HD-4.5-enabler.exe
Plus-HD-5.0-enabler.exe
Plus-HD-9.6-nova.exe
addplushd-enabler.exe
a3bb1f37-ca48-4005-9c57-de3ec606553c-5.exe
Plus-HD-4.9-chromeinstaller.exe
Plus-HD-2.4-updater.exe
Plus-HD-2.4-codedownloader.exe
Dynamische Verzamelingen met Links voor het verwijderen (Adware.Plus-HD):
plushd8.1-bho.dll
hdshop-bho.dll
Plus-HD-1.5-bho.dll
Plus-HD-1.3-bho64.dll
Plus-HD-1.6-bho.dll
Plus-HD-2.2-bho64.dll
Plus-HD-2.6-bho.dll
Plus-HD-3.5-bho.dll
Plus-HD-3.5-bho64.dll
Plus-HD-4.1-bho.dll
Plus-HD-2.2-bho.dll
Plus-HD-1.6-bho64.dll
Plus-HD-1.5-bho.dll
Plus-HD-2.3-bho.dll
hdshop-bho64.dll
Plus-HD-4.8-bho64.dll
Plus-HD-4.5-bho64.dll
Af te sluiten processen (Adware.Plus-HD):
Plus-HD-4.8-firefoxinstaller.exe
Plus-HD-2.3-firefoxinstaller.exe
Plus-HD-2.6-firefoxinstaller.exe
Plus-HD-2.3-enabler.exe
Plus-HD-2.3-codedownloader.exe
Plus-HD-2.3-updater.exe
Plus-HD-2.5-chromeinstaller.exe
Plus-HD-1.3-chromeinstaller.exe
Plus-HD-2.6-updater.exe
Plus-HD-2.5-enabler.exe
Plus-HD-2.5-updater.exe
Plus-HD-2.5-firefoxinstaller.exe
Plus-HD-2.5-codedownloader.exe
Plus-HD-3.8-firefoxinstaller.exe
Plus-HD-2.4-enabler.exe
plus-hd-2.6-codedownloader.exe
Plus-HD-2.6-chromeinstaller.exe
Plus-HD-1.3-updater.exe
Plus-HD-1.3-enabler.exe
Plus-HD-1.3-codedownloader.exe
Plus-HD-3.8-codedownloader.exe
Plus-HD-3.8-updater.exe
Plus-HD-2.2-updater.exe
Plus-HD-2.2-enabler.exe
Plus-HD-2.2-codedownloader.exe
Plus-HD-2.2-chromeinstaller.exe
Plus-HD-2.2-firefoxinstaller.exe
Plus-HD-4.1-codedownloader.exe
Plus-HD-4.1-enabler.exe
Plus-HD-4.1-updater.exe
Plus-HD-2.3-chromeinstaller.exe
Plus-HD-4.5-enabler.exe
Plus-HD-4.5-updater.exe
Plus-HD-4.5-codedownloader.exe
Plus-HD-1.6-chromeinstaller.exe
Plus-HD-1.6-firefoxinstaller.exe
Plus-HD-1.6-enabler.exe
Plus-HD-1.6-updater.exe
Plus-HD-1.6-codedownloader.exe
hdshop-updater.exe
Plus-HD-2.4-updater.exe
Plus-HD-5.7-updater.exe
ef17e5e6-61a7-4a80-b029-000fb39a674e-5.exe
Plus-HD-2.5-enabler.exe
hdshop-firefoxinstaller.exe
Plus-HD-4.8-codedownloader.exe
Plus-HD-8.1-updater.exe
Plus-HD-8.1-enabler.exe
Plus-HD-5.7-chromeinstaller.exe
Plus-HD-2.4-codedownloader.exe
Plus-HD-7.7-codedownloader.exe
addplushd-codedownloader.exe
Plus-HD-5.0-firefoxinstaller.exe
Plus-HD-4.5-chromeinstaller.exe
a3bb1f37-ca48-4005-9c57-de3ec606553c-2.exe
addplushd-updater.exe
plushd8.1-enabler.exe
Plus-HD-1.3-chromeinstaller.exe
bd69fe80-f1b1-4f8f-b1a7-9e87900f7877-2.exe
Plus-HD-2.8-chromeinstaller.exe
addplushd-firefoxinstaller.exe
Plus-HD-V1.4-nova.exe
964d7bdd-91f3-416c-b74a-1489f42d35d2-2.exe
Plus-HD-5.5-enabler.exe
PlusHD-V1.9-codedownloader.exe
bd69fe80-f1b1-4f8f-b1a7-9e87900f7877-3.exe
Plus-HD-1.3-firefoxinstaller.exe
Plus-HD-8.1-firefoxinstaller.exe
Plus-HD-3.8-enabler.exe
Plus-HD-4.7-enabler.exe
a3bb1f37-ca48-4005-9c57-de3ec606553c-5.exe
plushd8.1-validator.exe
Plus-HD-7.7-updater.exe
plushd8.1-codedownloader.exe
Plus-HD-1.3-codedownloader.exe
Plus-HD-5.7-codedownloader.exe
bd69fe80-f1b1-4f8f-b1a7-9e87900f7877-5.exe
96431e5d-5723-4d78-ae7b-7096d51b336b-5.exe
addplushd-chromeinstaller.exe
Plus-HD-4.7-updater.exe
Plus-HD-2.2-updater.exe
Plus-HD-6.6-firefoxinstaller.exe
Plus-HD-5.5-chromeinstaller.exe
plushd8.1-firefoxinstaller.exe
Plus-HD-5.5-codedownloader.exe
96431e5d-5723-4d78-ae7b-7096d51b336b-4.exe
Plus-HD-7.7-validator.exe
Plus-HD-7.7-firefoxinstaller.exe
addplushd-enabler.exe
0184054f-56b1-4ca1-a9d6-9341e799a9c4.exe
Plus-HD-5.7-enabler.exe
bd69fe80-f1b1-4f8f-b1a7-9e87900f7877-4.exe
Plus-HD-2.4-firefoxinstaller.exe
Plus-HD-2.6-enabler.exe
Plus-HD-5.5-firefoxinstaller.exe
1a865e51-8d7f-47ac-a7cc-49d250e98ec8-4.exe
Plus-HD-4.1-chromeinstaller.exe
Plus-HD-5.0-updater.exe
a3bb1f37-ca48-4005-9c57-de3ec606553c-4.exe
Plus-HD-4.5-enabler.exe
hdshop-enabler.exe
a3bb1f37-ca48-4005-9c57-de3ec606553c-3.exe
Plus-HD-8.1-validator.exe
Plus-HD-5.5-updater.exe
Plus-HD-3.8-updater.exe
Plus-HD-5.0-codedownloader.exe
Plus-HD-8.1-codedownloader.exe
Plus-HD-6.6-enabler.exe
Plus-HD-4.8-chromeinstaller.exe
Plus-HD-1.5-firefoxinstaller.exe
Plus-HD-7.7-enabler.exe
PlusHD-V1.9-nova.exe
1a865e51-8d7f-47ac-a7cc-49d250e98ec8-11.exe
Plus-HD-4.7-codedownloader.exe
Plus-HD-5.0-enabler.exe
plushd8.1-updater.exe
Plus-HD-1.7-firefoxinstaller.exe
96431e5d-5723-4d78-ae7b-7096d51b336b-3.exe
8650cb34-c607-44b4-be63-eb44968be205.exe
Plus-HD-3.8-codedownloader.exe
Plus-HD-9.6-nova.exe
hdshop-chromeinstaller.exe
Plus-HD-4.8-enabler.exe
Plus-HD-4.8-updater.exe
Plus-HD-4.9-chromeinstaller.exe
Plus-HD-5.7-firefoxinstaller.exe
Plus-HD-9.6-codedownloader.exe
Plus-HD-1.8-firefoxinstaller.exe
Plus-HD-5.0-chromeinstaller.exe
hdshop-codedownloader.exe
Plus-HD-2.8-firefoxinstaller.exe
1a865e51-8d7f-47ac-a7cc-49d250e98ec8-2.exe