Bedreiginsniveau
:

10
Type:
Kwaadaardige Anti-Spyware
Vaak infectie symptomen:
Installeert zichzelf zonder toestemming
Verbind naar het Internet zonder toestemming
Laat commerciële advertenties zien
Trage internetverbinding
Irritante pop-ups
Trage Computer
Besmettingsvideo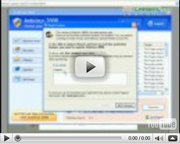 Security essentials 2010
Security essentials 2010 is een bedrieglijke anti-spywaretoepassing en is geen waardevolle computertoepassing, zoals de naam doet vermoeden. Security essentials 2010, of Securityessentials2010, Securityessentials 2010, Security essentials2010, probeert van alles om te proberen om u ervan te overtuigen dat er bedreigingen draaien op uw computer. U dient zich echter bewust te zijn van het feit dat alles dat gerelateerd is aan Security essentials 2010 in werkelijkheid pure oplichterij is, wat enkel tot doel heeft om u van uw geld af te helpen en inbreuk te plegen op uw privacy.
Geloof niet en de systeemscans, systeemscanrapportages of van alles wat is gerelateerd aan Security essentials 2010. Als u de optie wordt geboden om de volledige versie te kopen, doe dat dan zeker niet, omdat het er alleen maar op uit draait dat u uw geld kwijt bent. Security essentials 2010 is in werkelijkheid afkomstig van de zelfde familie als Internet Security 2010, Advanced Virus Remover. Security essentials 2010 veroorzaakt vele valse computer veiligheidsmeldingen die er wel echt uitzien. U dient echter te begrijpen dat het voor u het beste is om Security essentials 2010 onmiddellijk van uw computer te verwijderen zodra u het ontdekt.

Hoe te verwijderen Security essentials 2010
Met infectie geassocieerde bestanden (Security essentials 2010):
Security essentials 2010.lnk
SE2010.exe
Af te sluiten processen (Security essentials 2010):
SE2010.exe
Verwijder waarden uit het register (Security essentials 2010):
HKEY_CURRENT_USERSOFTWAREMICROSOFTWINDOWSCURRENTVERSIONRUN Security essentials 2010
HKEY_CURRENT_USER\SOFTWARE\MICROSOFT\WINDOWS\CURRENTVERSION\RUN\ Security essentials 2010
MicrosoftWindowsCurrentVersionRunSecurity essentials 2010